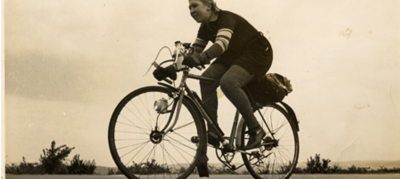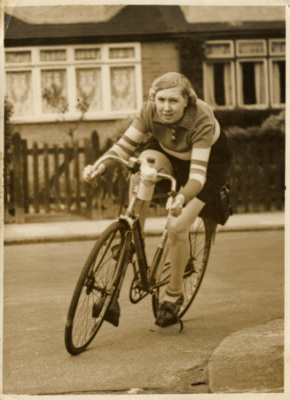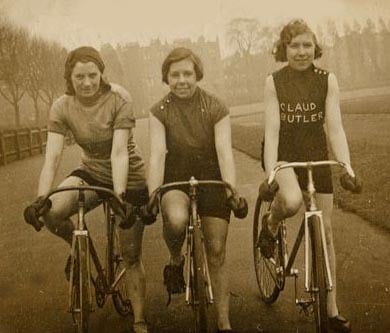 Presentations, Books, Doc. & Hollywood Film 

Projects
Induction Into British Cycling Hall Of Fame
It's a complete oversight that one of Britain's most decorated female cyclists - with hundreds of wins, The Sporting Life Award, the half mile sprint record, 1,000 miles in 84 hours, 10,000 miles in 92 days, the Cross of Lorraine medal of honor for valor in WWII as a member of the France Resistance - is not in the British Cycling Hall of Fame.  We can't let Evelyn Hamilton be swallowed by the sands of time. We are applying  and petitioning the British Cycling Hall Of Fame to place her in their ranks.
Evelyn Hamilton deserves permanent statues/memorials so people can more easily discover her life story, pay homage to and better preserve and commenorate her legacy, accomplishments and heroics. We want to raise funds to place statues and memorials to this inspiring cyclist and heroine, Evelyn Hamilton, in cities in both England and the United States. We need artists, funds and locations.
Lightning In A Saddle: The Long, Untamed Life Of Evelyn Hamilton is the next book by bestselling writer, Joe Kurmaskie. Historical nonfiction cover-ing the life and heroism of Evelyn Hamilton, emancipated warrior of British cycling. Joe has completed a screenplay adaptation from the book in progress. Dubbed cycling's female Jackie Robinson meets Saving Private Ryan, it's an epic story of talent, ambition, fight for equality, recognition and a chance to race against men in the Tour de France.  A pioneer who won the larger races in life by helping others and going beyond herself. A dramatized version of her life - inspired by real events.